Christmas and other gift giving holidays (Hanukkah, Kwanzaa etc.) are coming soon so I am thinking about what I should get people. I personally would rather not exchange gifts because I tend to buy everything that I want on my own. But if someone were to get someone like me a gift, what should it be? I made a list of gifts to give a shopaholic, or a fashionista with everything.
*Disclaimer: My reasons for not wanting fashion types of gifts may only apply to me, but the gift ideas would be great for any lover of fashion who is not in need of any more.
I am a fashion collector, not a hoarder, a collector (there's a difference!)! Which means that I like to have every style and every color of clothes/shoes/accessories. People who know me can see that I like fashion and might think that more fashionable items are the answer for my gift. NO! It is not necessary! I already have tons of things, and really only I know what additional items I need in order to complete my collection (ex. I don't have nude flats, I still need a blue peplum top etc). Therefore only I should buy my clothes in order to avoid getting something similar to what I already have.
I personally am a fan of giving gifts that are useful, so a lot of these ideas are things that would help organize all of the fashionable items the person already has (that they probably haven't thought or got around to buying themselves).
Here are some gift ideas for someone who already has alot of fashionable items.
Joy Mangano's My little steamer
and hook set, $19.95 from HSN
A cute steamer so you can keep all of your cute clothes wrinkle free. I actually have an old version of this steamer that I bought about 6 years ago, and it still works great! I love Joy Mangano items.
Closet doubler
, $7.96 from Walmart
What does a fashion lover with everything need more than anything? More space!
Hanging shelf set
, $32.97 from Walmart
To utilize hanging space even if you don't use many hangers.
Pink over the door shoe holder
, $12.99 from Target
Doors provide more space, hang shoes there and get a pop of color.
Set of 4 shelf dividers
, $12.95 from Plowhearth
To keep the closet looking neat, good for sweaters or bags.
Green velour flower scarf hangers
, set of two $6.99 from Anna's Linens
Cute scarf organization.
Nail polish rack
$14.99 from Art Fire.
So you can easily see all of your nail colors.
Stick on makeup organizing pods
, $9.99 from the container store
You can stick them anywhere.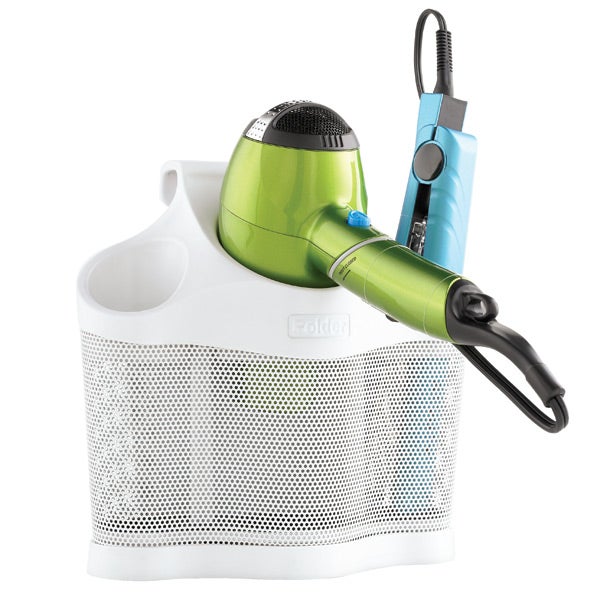 Hair tools organizer
, $19.99 from the container store
I'm just happy that the wires won't get mixed up and tangled anymore.
Photo collage jewelry storage
, $49.99 from Sears
Post cute pictures outside, store cute jewelry inside.
If a crafty fashion collector wants something specific that they can't find, they can make it themselves:
Bedazzlers and such
, about $20, if you get them at Joann you can use 40% off coupons (they always have).
Add studs where you want them.
Rotary cutter
, $21.99 at Joann Fabrics
Make your own cut out T shirt.
Knitting (or crochet) books,
amazon usually has the best prices
, most under $20
Learn to knit (it's easy thanks to the internet) and make something in the style and color you want.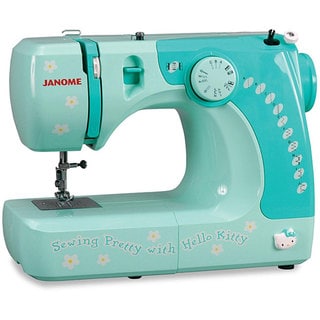 Hello Kitty (or some other) sewing machine
, $119 at Overstock
Get real crazy crafty and start making your own one of a kind fashions.
And then there's always the magazine route (paper or digital copies). A shopaholic is always looking for more things to buy, so why not buy them a way to stay up to date with fashion trends. My favorites are Lucky and People Style Watch.
Plus there are lots of magazine sales going on now, I recently subscribed to a bunch of magazines for only $4 for the year at
Discount Mags
!
*Exception: Of course, if you happen to know a specific item that the person you are getting a gift for wants (ex. those nude flats) then of by all means help them complete their collection. The above ideas are simply to help gifters avoid getting someone something that they may already have.