Since the Victoria's Secret Fashion Show finally aired last night (I believe it was taped in October), I wanted to make some outfits using the brand's clothing, inspired by the lingerie looks.
Mesh and animal mayhem (is that an ostrich feather boa?).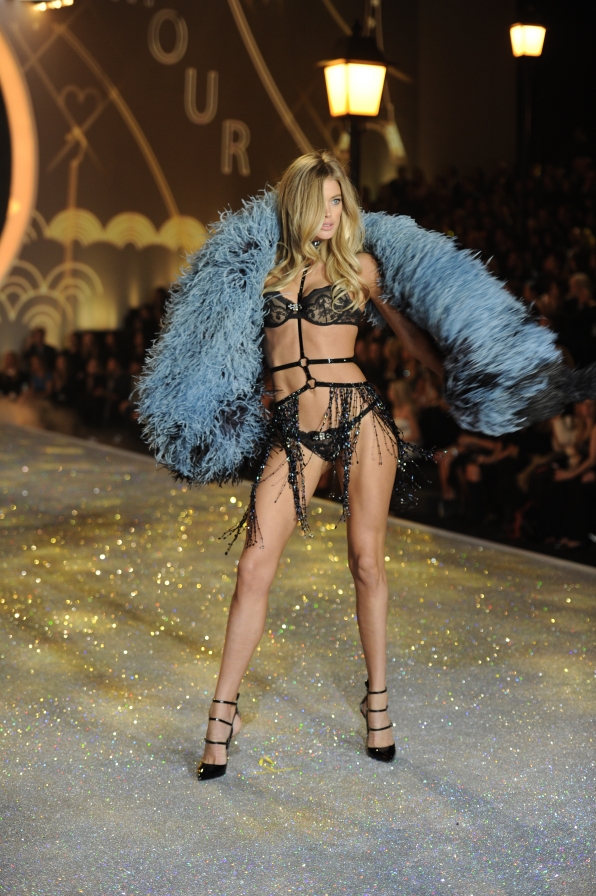 Dark angel and minty blue undies.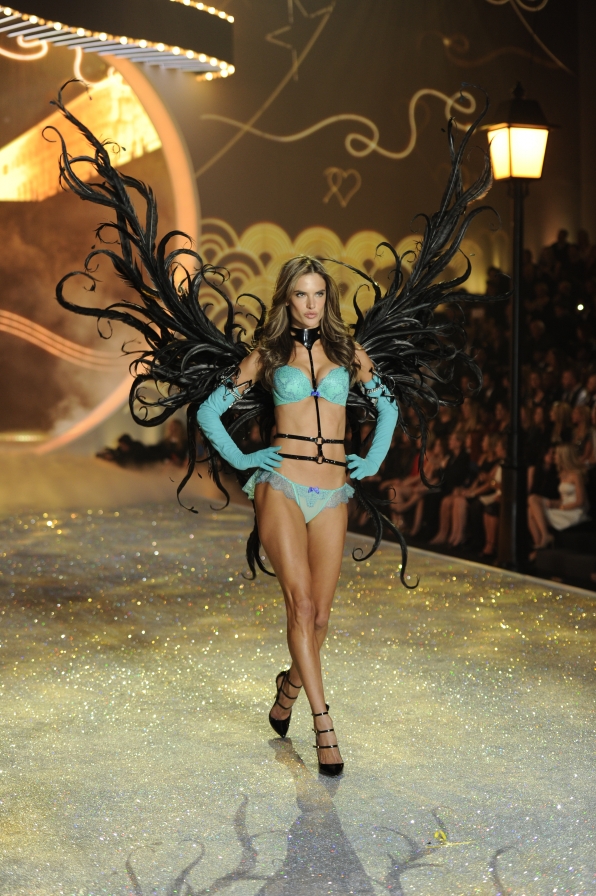 These two girls look good, but very cold. Snow and ice, brrrrrrrr I think they need to cover up.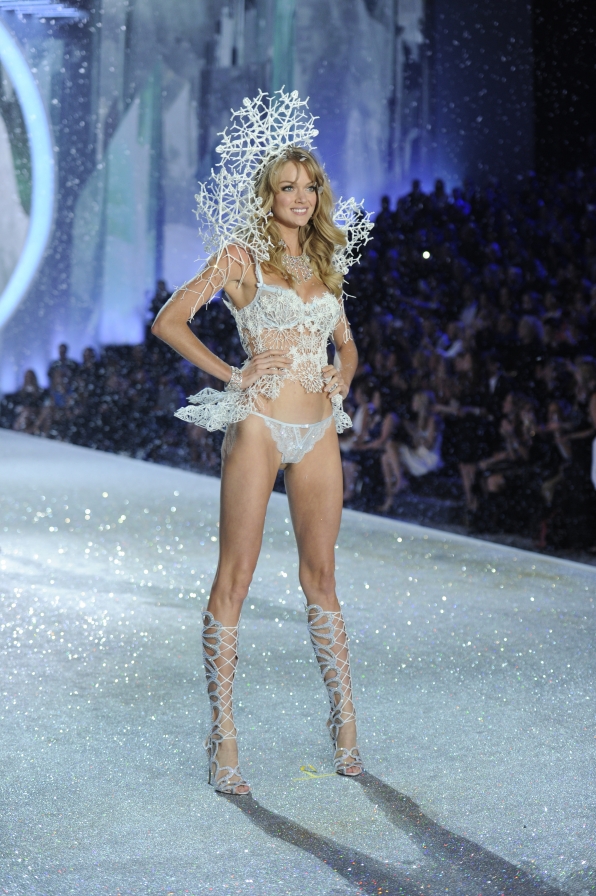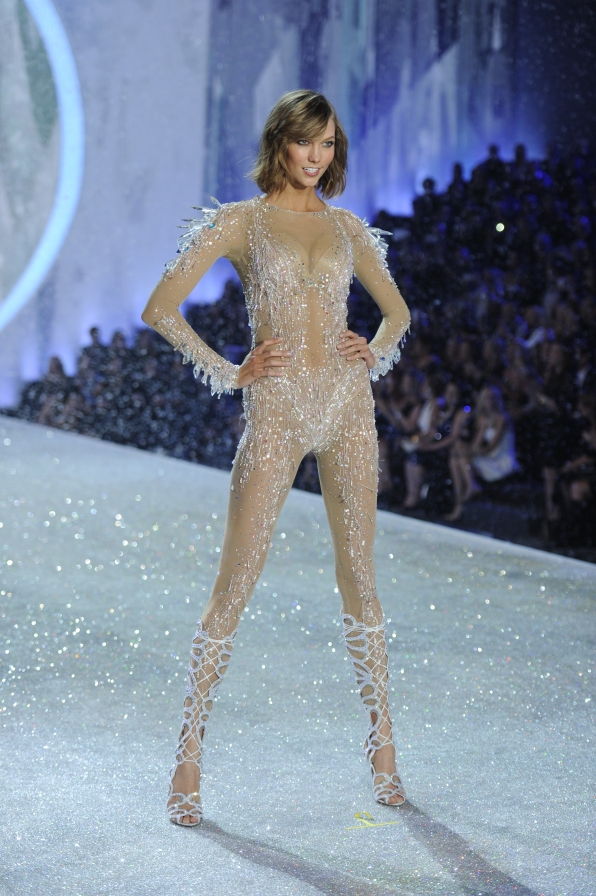 And for the $10 million bra look...
Nothing! Because if I paid $10 million for a bra, I'm making sure that EVERYBODY sees it.
Last, since Taylor Swift performed and I always love what she wears (it's oftentimes a sparkly dress) here are my favorite photos of her. She didn't disappoint. I love Taylor's outfits, and as expected, sparklosity was included!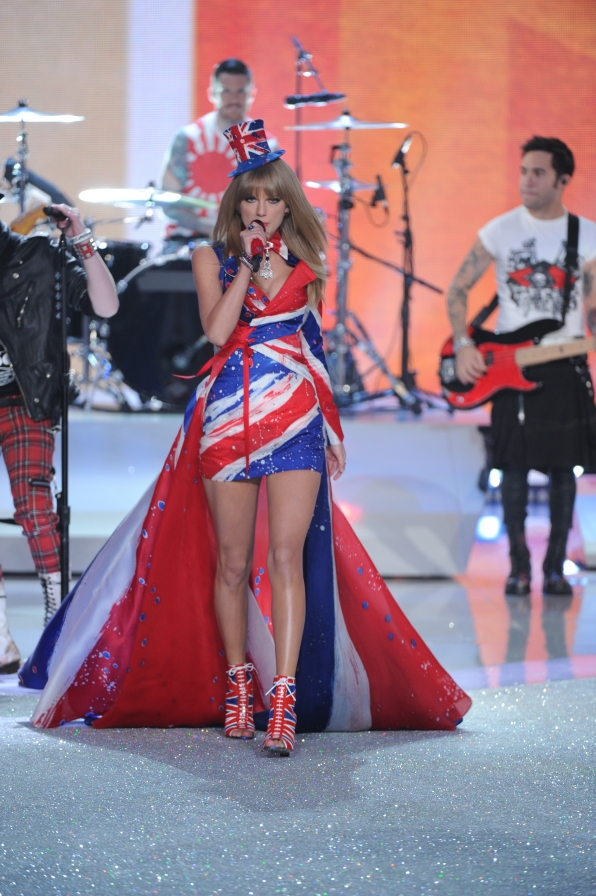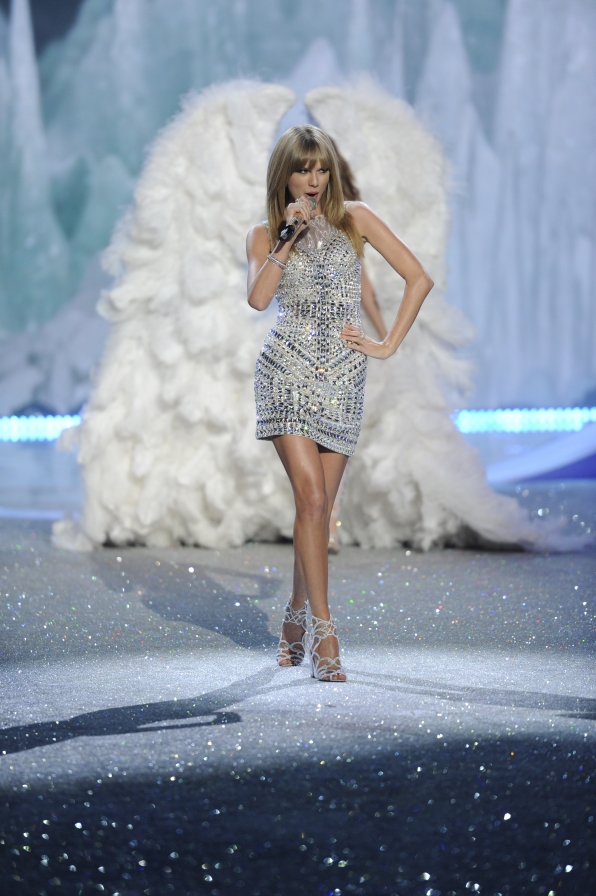 I love all things that involve the British flag and I don't know why. It's probably because the colors are the same as the American flag but their's is in the shape of a starburst, so it's fun! The shoes in that outfit are especially gorgeous.
Here are a few other pics from the show that I liked.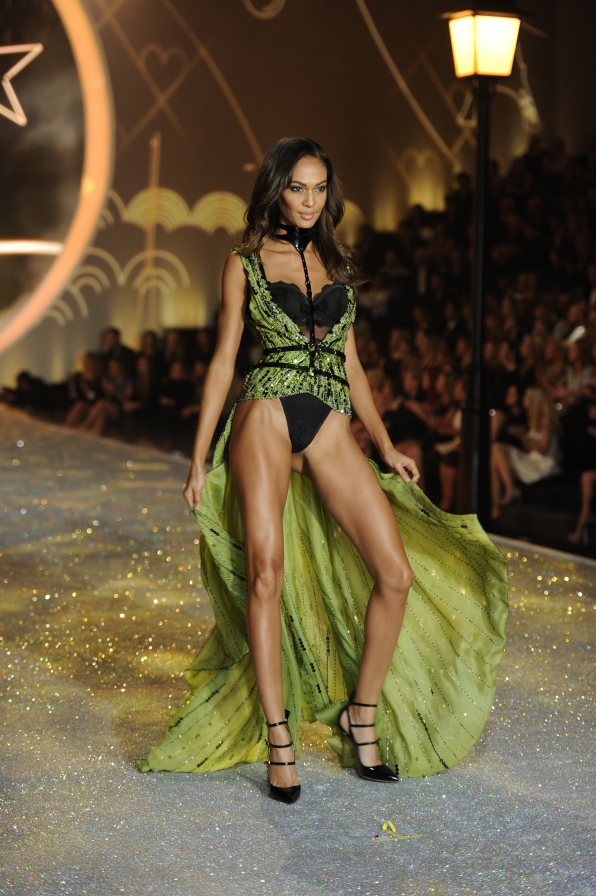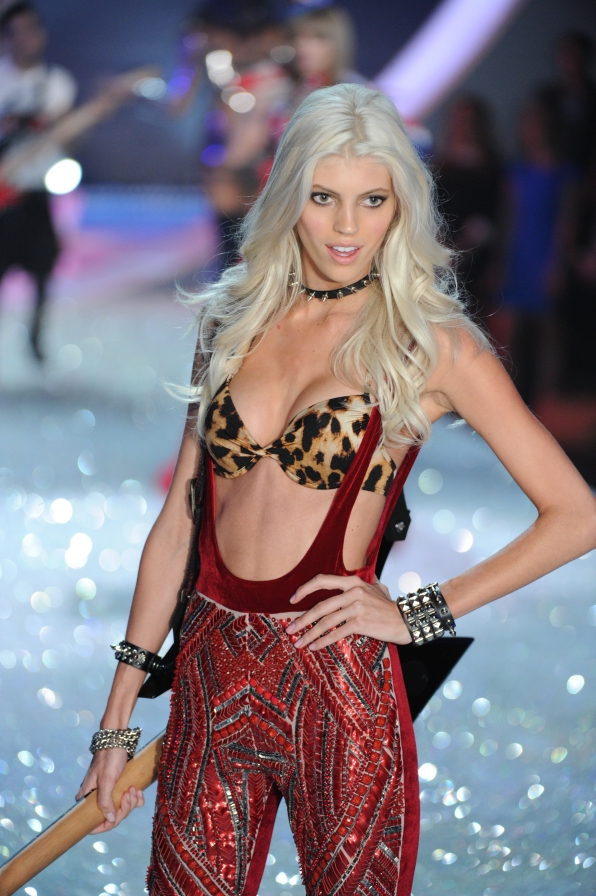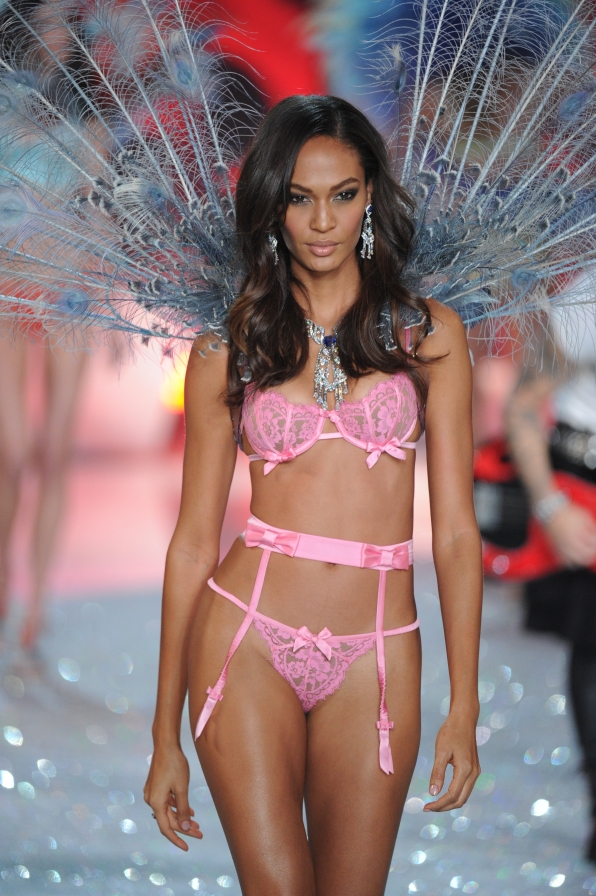 I love how they make the lingerie look like outfits and costumes instead of simply a bra and panty set. Good job as usually Victoria's Secret.
*Pictures of the fashion show are from Victoria Secret and Cbs.