So, I'm often rushing to get ready in the mornings and don't always have time to think much about accessorizing. Particularly when it comes to earrings, because I have 6 holes per ear. Finding 2 matching earrings is hard enough, but try coordinating 12 earrings! So, usually if I'm in a rush, 10 piercings get neglected and I just look for 1 pair to wear.
Me being a lover of all things different, I have tons of earrings, but most of them are so unique that they don't match everything. Therefore they require planning, and so are NOT quick "go to" earrings. So I wanted to find some cute unique types of earrings that can be "go to" earrings. Something other than your simple diamond stud, gold ball, or basic hoop earring. For days when you want to accessorize, but don't have time to think about if they match your outfit or the other earrings in your ear.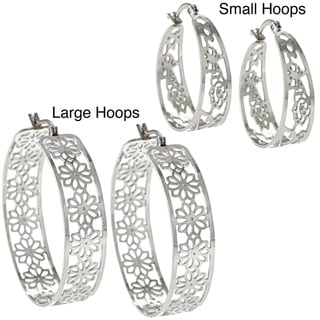 Or wear all of the colors together like with this
glass cluster drop earring
, $10 from Kohls. One of the colors is bound to match whatever you are wearing that day.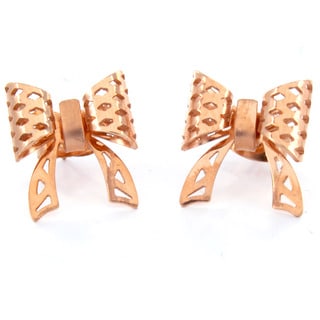 Super cute
Rose gold over stainless steel bow post earrings
from Overstock, $16.99.
Awesome front and back
pave crystal ball earrings
, $7.50 from Claires.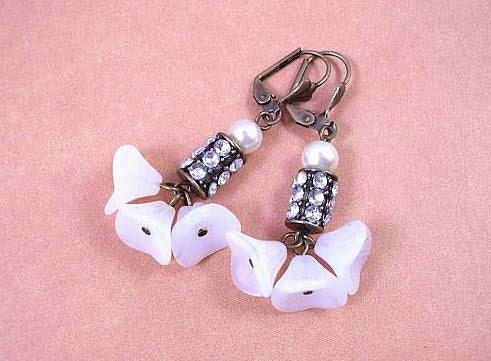 Is this bouquet not just the cutest? I might have to buy these myself. They are
brass earrings
from the seller Just Earrings on Etsy, and are $14 with free shipping! The good thing about buying from DIYers is that you can often email them and have them make you an item in a specific color or style of your choice (hurray for non mass production).
I think that all of these earrings will look good no matter if you are dressing up or down, wearing bright colors or neutrals. They are all cuter than your basic earring, yet aren't "loud" or huge to the point that they'd look out of place if you were just wearing jeans and a Tee.
What earrings do you think are uniquely cute and can be worn with any outfit? If you already have some tweet me a picture
@doriscclay